Board of Directors 2021-2022
Rebecca Kudloo
President
Rebecca Kudloo is the President of Pauktuutit Inuit Women of Canada. She was born on the land outside Iglulik, Nunavut, and now lives in Baker Lake, Nunavut. Rebecca fluently speaks Inuktut and English and enjoys working with people of all ages. She was first elected as President in 2014 and previously served on the Pauktuutit Board as the Vice President and Regional Director for the Kivalliq region of Nunavut.
As President, she represents Pauktuutit on the Board of Directors of Inuit Tapiriit Kanatami and Inuit Circumpolar Council Canada. Rebecca is also active on the international stage. She advised at the Preparatory Meeting in Norway before the United Nations Declaration on the Rights of Indigenous Peoples (UNDRIP) was adopted, travelled to Greenland to discuss education, and is often s invited to the United Nations in New York to discuss Canada's relationship with Inuit women.
Outside of her work with Pauktuutit, Rebecca has dedicated her life to education and community-based counselling for over 30 years. This included her work in the Department of Education of the Nunavut Government, from which she is now retired. Rebecca is also the co-founder and current Chair of Mianiqsijit, a community-based child sexual abuse and family violence counselling service in Baker Lake. She also has served on many boards and councils, including the National Crime Prevention Council; the Sexual Abuse Coalition of the NWT the NWT Status of Women Council, where she held the position of Vice President; and the Qulliit Nunavut Status of Women Council, where she served as the first Interim President.
When not representing Pauktuutit on the national stage, Rebecca is often spending time with her family and preparing country food.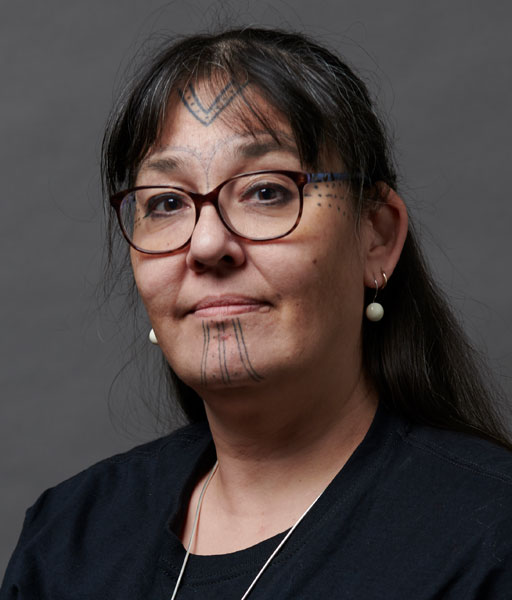 Gerri Sharpe
Vice President
Gerri is the eldest daughter of Mauti Qitsualik, born in Yellowknife and who's home town is Gjoa Haven. She has lived all across Canada, and now calls the NWT home.
Mother of two and grandmother of three, she has been an advocate for women and children in the NWT, serving on the Inuvik Transition House Board for over seven years. When living in Inuvik, Gerri spent many years on the Inuvik District Education Authority, the Beaufort Delta Education Council, five years with the NWT Human Rights Commission and many working groups.
Gerri is also an artist who works with seal skin, muskox wool and beads to create traditional clothing and art. She also spins her own qiviut from wool harvested from muskox.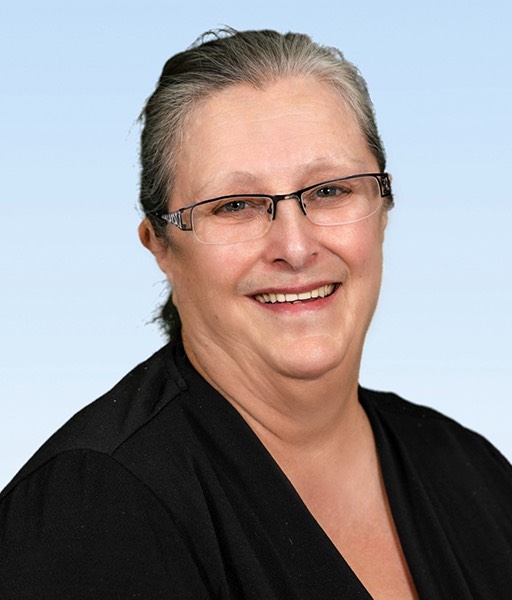 Charlotte Wolfrey
Secretary-Treasurer
Charlotte Wolfrey (Pottle) was born on the land in the Rigolet area. Charlotte's Inuit heritage is very important to her; she still practices her culture and lives from the animals and plants around her community. She moved away at age 11 to go to Residential School and lived away from home until 1980. Charlotte is most proud of being a wife, a mom and a grandmother

Charlotte is known mostly throughout Nunatsiavut, Newfoundland and Labrador, and Canada for her work in advocacy for the rights of women and children as well as her dedication to speaking against family violence. Charlotte has always been involved in politics, especially at a community and regional level, serving many years on the Community Council and Labrador Inuit Association. She was AngajukKak (Mayor) of the community of Rigolet for five years and held many positions in management before running for AngajukKak.

Charlotte has served on regional, provincial, national and international committees, including Canadian Inuit Circumpolar Health Society, Atlantic Aboriginal Health Research, Pauktuutit Inuit Women of Canada, Provincial Advisory Council on the Status of Women and many local/regional groups and organizations. She has held a variety of senior management positions in health care and in municipal administration.

Charlotte was given the honour of receiving the Queen Elizabeth II Diamond Jubilee Medal in 2013, and in 2011 she was named Pauktuutit's Inuit Woman of the Year. In 2012, Charlotte was selected as an Honorable Witness for the Truth and Reconciliation Commission. Charlotte also served as a member of the National Family Advisory Circle that gives advice to the commissioners of the National Inquiry into Missing and Murdered Women and Girls.

Currently, Charlotte is a Member of the Nunatsiavut Government. She sits on Pauktuutit's Board of Directors as the Nunatsiavut Director and Secretary Treasurer.
Vacant, Qikiqtani North, Nunavut
Nancy Arreak, Qikiqtani South, Nunavut
Rebecca Kudloo, Kivalliq, Nunavut
Jeannie Ugyuk, Kitikmeot, Nunavut
Nancy Etok, Nunavik Ungava
Brenda Epoo, Nunavik Hudson
Charlotte Wolfrey, Nunatsiavut
Nancy Mike, Iqaluit, Nunavut
Anita Pokiak, Inuvialuit
Gerri Sharpe, Yellowknife
Malaya Zehr, South-East, Urban
Martha Flaherty, South-East, Urban
Alyssa Carpenter, Youth, Inuit Nunangat
Tagalik Eccles, Youth, Inuit Nunangat